We Help Ambitious DTC Brands Send Emails That:
Tequila Sunrise is a team of daring, creative and data-driven DTC junkies interested obsessed with helping you stand the f*ck out, create irresistible offers and turn one-time buyers into raving fans. Our clients see an average email revenue growth of 963.76%
Trusted by 500+ DTC brands.









Capture Attention & Boost Sales
Sorry, TikTok. Email isn't only not dead — it's a freakin' goldmine for sales, profit and increased customer lifetime value. Our campaigns have helped over 500+ DTC brands generate $37,693,527 in the first 30 days of working with us, and have boosted their revenue from email up to 40% of their monthly revenue. All with an average ROES of 9.6!
Can your Tiktok ads do that? 
Extract Maximum Lifetime Value
We increase customer life-time value with strategic continuity and growth campaigns that leave them feeling unique and valued instead of another wallet to be mined. Helping your business get off the 'New Customer' hamster wheel, tapping into the goldmine of people who already know, like and trust you — with irresistible offers, cross-sells and up-sells.
Convert Like a Tequila Sunrise In Mexico
Every uptick in CRO means more dollars in your pocket. Our team focuses on skyrocketing conversions across your campaigns, including opens, click through rates, and of course —swiped credit cards that lead to that oh-so-sweet sound of deposits into your business checking. Ahhhhhhhh.
We craft
delightful

Email & SMS that dramatically

boosts sales, and LTV.
We ourselves into your brand, voice and product in order to understand precisely what makes your customers tick and why they love your brand. We're on our way to creating irresistible campaigns trusted by 500+ brands. Salud.
Great campaigns are executed on the backs of a cohesive strategy built from the ground up. At Tequila Sunrise, our decades of experience across countless niches translates into revenue-generating, life-time-value boosting results.
Design, Building
& Launch
We get our hands dirty and work behind the scenes as we build and execute head-turning designs paired with influential copy that increases your CRO at every unique customer or prospect touchpoint.
R-E-S-U-L-T-S & Optimization
Our team leverages data to double down on what's working, eliminate what's not and pour you an ice-cold drink as you watch your profit soar from your Mexican beachside cabana. Hello, freedom.
"Started
from
zero
not
having
an
email
setup
at
all,
to
Tequila
Sunrise
taking
over
and
making
25%
of
our
overall
revenue
come
from
email."
- Helen Guo & Dylan Kaplan @ Cereal School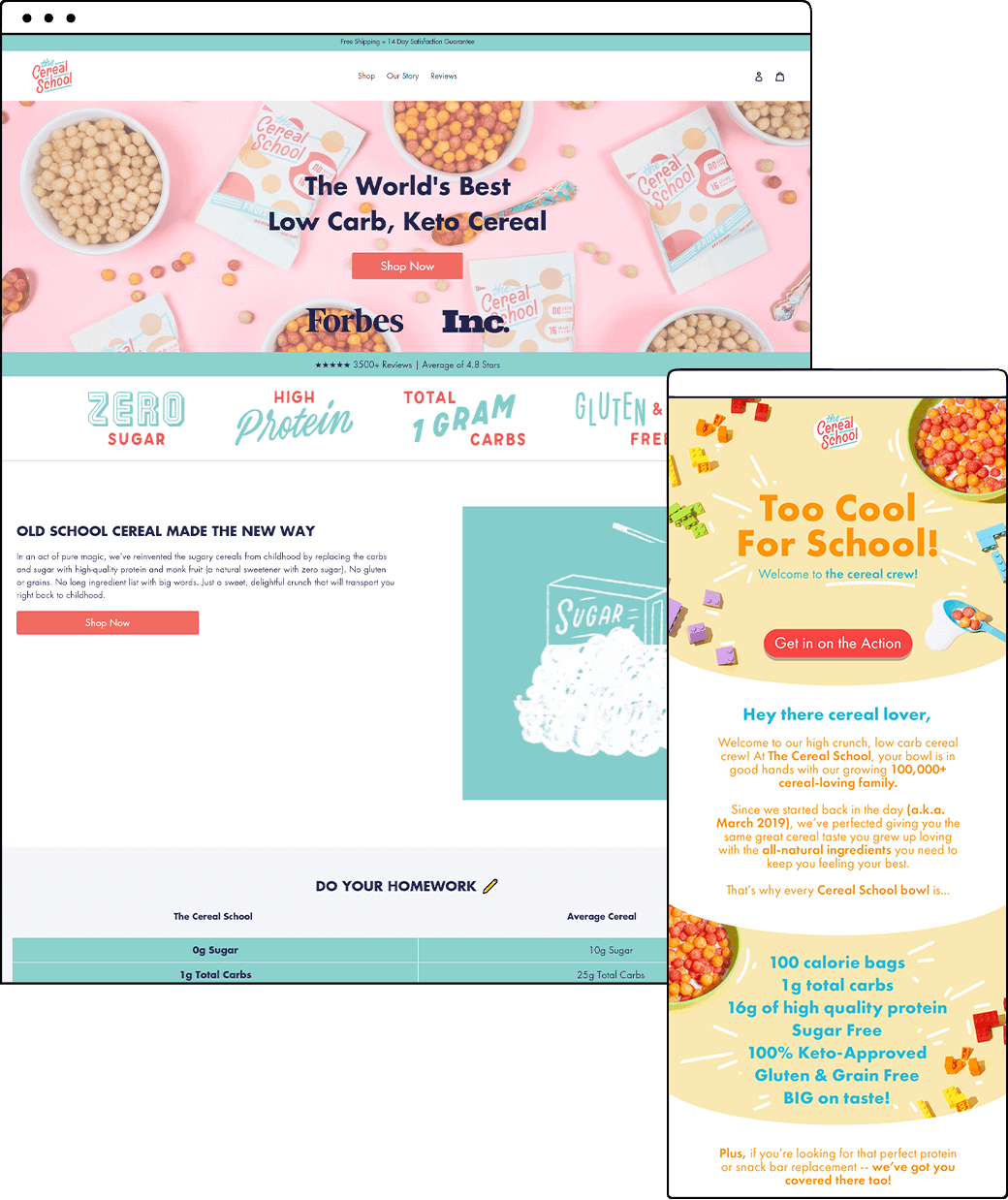 Grew campaign revenue by 150X in less than 60 days.
The Cereal School came to us with a common problem: a large mailing list, some automations in place but minimal revenue being generated. They had poorly designed and executed flows, an over-segmented list and irregular (read: no strategy) campaigns that weren't optimized to convert prospects and keep customers coming back for more.

Sound familiar? The Tequila Sunrise team came in and completely revamped their offering, design, copywriting and automations. We formulated a strategy, product launch and campaign that quickly generated $30,000. Based on those results, we took it a step further with a blockbuster Black Friday offering.
Campaign Revenue Before Partnering with Tequila Sunrise.
Campaign Revenue After Partnering with Tequila Sunrise.
With
increasing
acquisition
costs,
you
need
to
have
a
well
oiled
conversion
&
LTV
machine
ready
to
make
the
most
out
of
every
budding
customer
relationship.
We use Klaviyo's data to uncover exactly who's ready to buy and when, so that your business isn't leaving money on the table, or sending it straight to your competition.
We know Klaviyo
inside and out.
We are part of a small elite cohort of agencies recognized as Klaviyo Master Platnium Partners. This means you get priority access to the latest strategy, support and services Klaviyo provides.
Our strategists, designers and copy-writers are top-level players that remain consistent across your project's life-cycle, in essence, becoming a secret extension of your in-house team.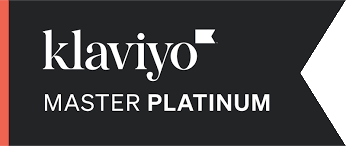 | | | |
| --- | --- | --- |
| | | |
| Klaviyo Master Platinum Partner. | | |
| Your secret in-house team for a fraction of the price of 1 full-time hire. | | |
| Beautiful design and copywriting. | | |
| Skin in the game. We have experience with launching our own DTC brand. | | |
| Strategy proven by 500+ DTC Brands! | | |
| | | |
| --- | --- | --- |
| | | |
| Klaviyo Master Platinum partner. | | |
| Your secret in-house team for a fraction of the price of 1 full-time hire. | | |
| Beautiful design and copywriting. | | |
| Skin in the game. We have experience with launching our own DTC brand. | | |
| Strategy proven by 500+ DTC Brands! | | |
Move over Facebook, as we deliver an
average return of 9.6x

on email spend.
Let our clients do the talking.
CoFounders, The Cereal School
You've got questions,
we've got answers
Who exactly is this for?
Tequila Sunrise serves ambitious DTC brands who are tired of lackluster performance across their marketing. You're in the right place if you're looking to maximize every dollar of ad spend, decrease costly churn and find bucketloads of profit inside your business from both new leads and serving the people who've already raised their hand.
Can't I do this myself?
You could, but you're likely not doing your own root canals. And let's face it: you wouldn't have made it this far. One of the most common regrets from our clients (and there ain't many) is they wish they started sooner. Our goal? Make your job easier.
How fast can we get up and running?
We like your style. While we love speed, we've reverse engineered a process that demands a cohesive strategy before launching.  Our on-boarding process usually takes 1-2 weeks, and we have most campaigns up by 5-8 weeks. Don't worry, it'll be worth it once you hear that sweet ping of deposits into your Business Checking. Ping!
What kind of results can I expect?
Take a look at our endless case studies across various niches. During onboarding, we'll dive under the hood of your business, define success and set performance metrics that our team will use as targets to hit obliterate.
What's with the cocktails?
We believe people take themselves way too seriously. If you're doing it right in business, you should be having a blast
And what could be more of a blast, than helping our clients feel less anxious about their business? We're here to help bring that vision of you hanging back on a sun-soaked hammock and sipping on your favourite drink a reality; while your business grows strong and steady.
Money
back
guarantee
aka
Drinks
on
the
house.
If you're not fully satisfied with the direction of our partnership, you have a window where (if you so choose) you can cancel and get a full refund. P.S. Almost no one has.
Not quite ready for a discovery call?
Say Hello, we won't bite. 👋